Premium Seating FAQ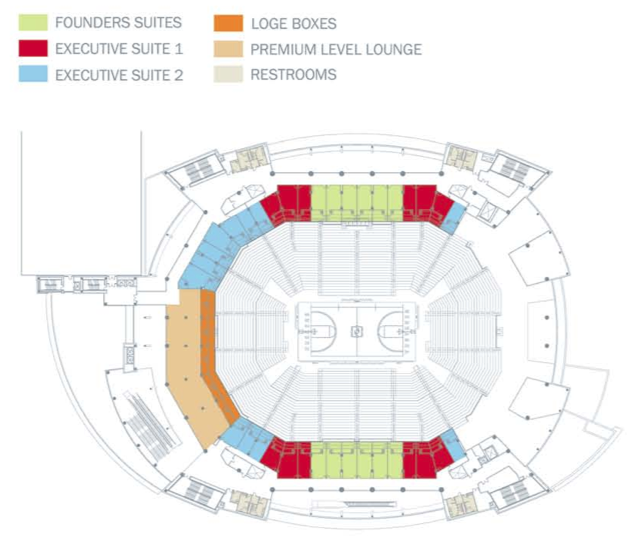 Premium Level Seating
Who do I contact regarding premium seating services?
Please contact our Premium Seating & Services Manager at
premium@pinnaclebankarena.com
Is a suite ever available on a rental basis?
For information regarding suite rental, click on the link below to download a form.
How is food and beverage service handled in premium seating areas?
Food and beverage service to Pinnacle Bank Arena's premium seating areas will be provided by SAVOR.
Direct questions regarding food & beverage service to suites and loge boxes to:
premiumfoodservice@pinnaclebankarena.com
Where are premium seating suites and loge boxes located?
Premium Seating Suites and Loge Boxes are located between Level 100 and Level 200.
Do premium seating patrons have access to a club lounge?
Premium seating patrons and their guests will have access to the premium level lounge offering spectacular views.
Is there a designated entrance to the premium seating area?
Premium seating patrons and their guests will have a private entrance and elevator to the premium seating level.
How are suites furnished?
Suites are professionally decorated, fully furnished and adorned with upscale features, including a wet bar, food and beverage counter, center island, refrigerator, drink rail with bar stools and flat screen television.
What amenities are included with a loge box?
Loge boxes offer first-class features and amenities, including a food and beverage counter, chic caster chairs, in-seat wait service and access to the arena's premium level lounge.
PERSHING CENTER

Click here to check out the upcoming events and concerts at Lincoln's historic Pershing Center.